Rooms
Spaces designed for travelers seeking freedom and flexibility
At IOH, we make your stay more pleasant, inspiring, and fun by creating tailor-made guest rooms that suit your many reasons for traveling. Whether you are here to work, relax, or have fun, our amenities will make your trip more comfortable and enjoyable.

Work Style: Ideal for those traveling for work. These rooms allow you to maintain focus and productivity with a high-speed Internet connection, multiple outlets to recharge devices, excellent lighting and versatile furniture.

Relax Style To relax is to is reconnect. This room allows you to unwind without sacrificing your digital experience. Enjoy a spacious bathroom with a tub, as well as services and amenities that enhance your well-being.

Play Style : Because traveling is playing, these rooms are equipped for entertainment. Have fun with a video game console and an incredible sound bar. These rooms are ideal for those who can't imagine life without technology.
At IOH Mérida Mid Center, we adapt to your way of living and doing things.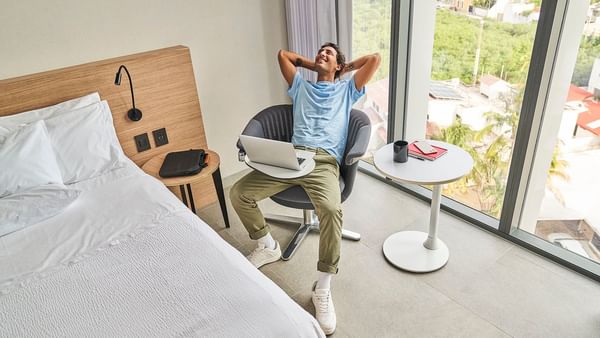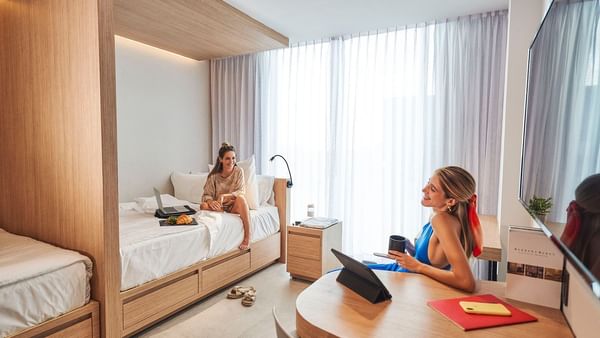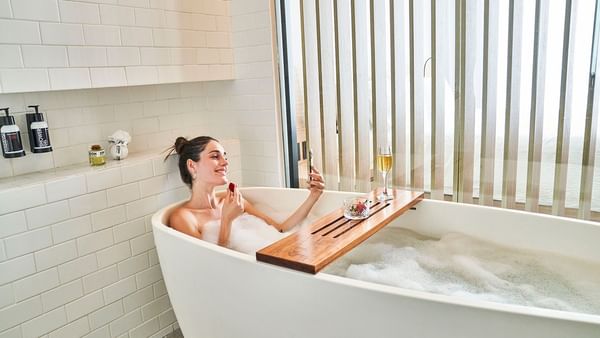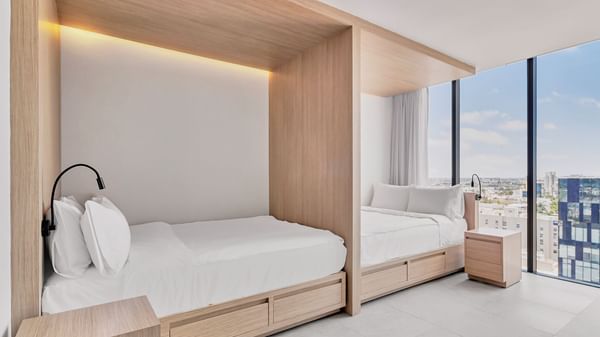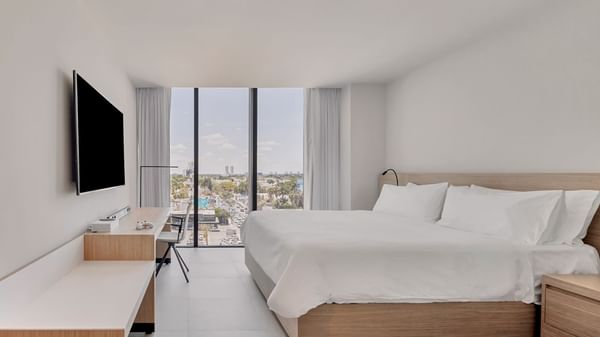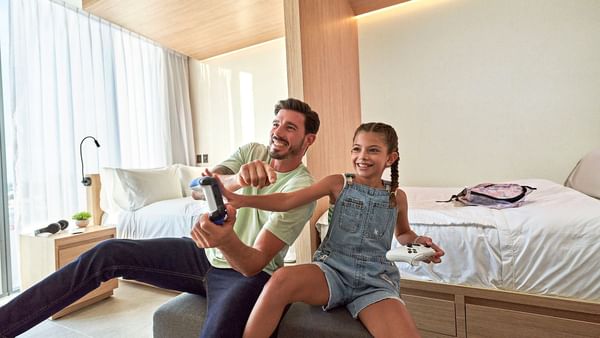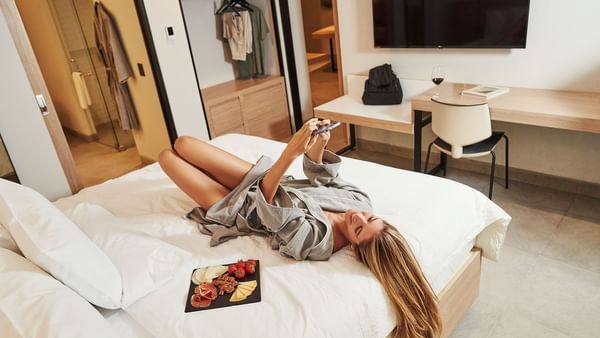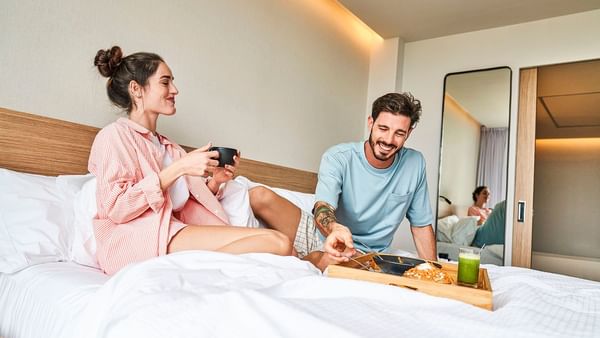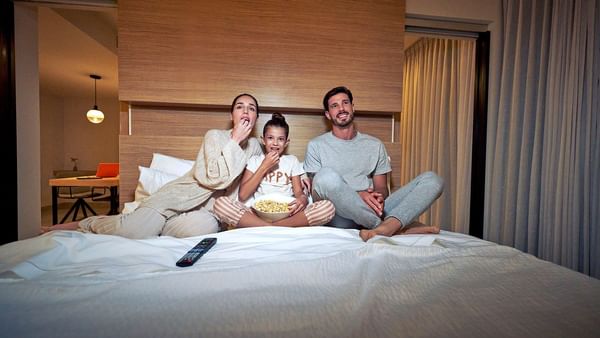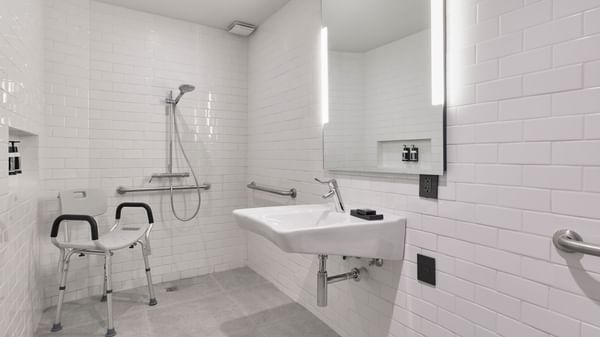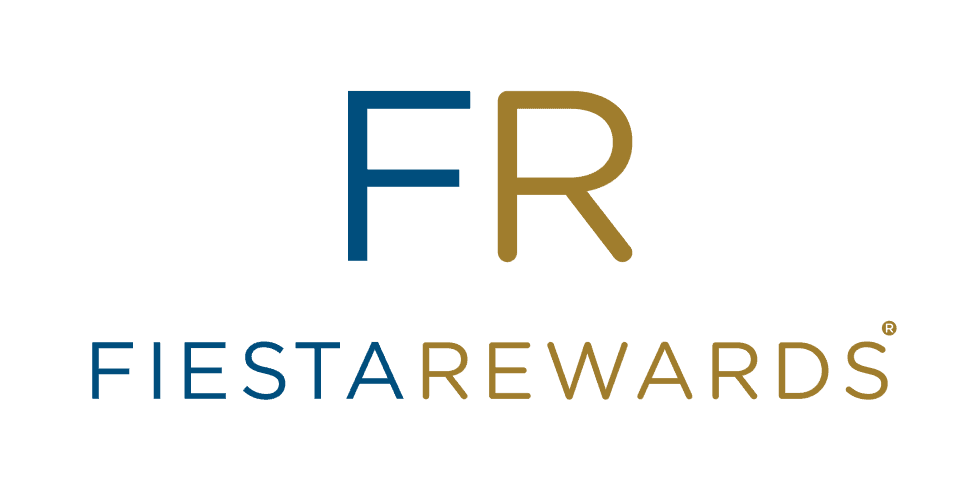 Spaces designed for travelers seeking freedom and flexibility
At IOH, we'd like to get to know you. When you become part of Fiesta Rewards, your trips take on a whole new meaning. Join the only frequent traveler program that understands exactly what you want in a vacation. Fiesta Rewards is available at all our destinations, through our website, app, the Fiesta Rewards line and Santander Fiesta Rewards.
Become part of Fiesta Rewards. Join here: https://www.fiestarewards.com/login